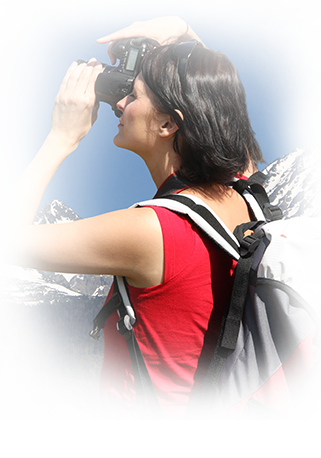 Exceptional Service
The key focus at The Brooks Companies is thoroughness – from start to finish. Before any work begins, our experienced professionals create an in depth plan of action that includes a feasibility study, market analysis, financial planning, detailed proformas and a comprehensive development and sales plan. When it comes to your real estate investment, nobody offers more experience and more diverse capabilities than The Brooks Companies TEAM (Together Everyone Achieves More).
At The Brooks Companies, we guide our clients through strategic planning and implementation of customized programs designed to inspire public confidence, obtain market dominance, and accelerate sales all while increasing the development's value. Our entire team is dedicated to providing the highest level of service and maintaining an unmatched commitment to excellence, achievement and professional integrity.
Solid Success
At The Brooks Companies, we built our reputation on success through performance. Our philosophy is to hand pick only those real estate opportunities that offer the right blend of character and value 
added potential. We pride ourselves on being able to strategically anticipate the market and enhance land values through careful planning and management. Attention to detail and long term planning after the sale helps ensure total customer satisfaction and increased investment potential.
Several years ago, The Brooks Companies was responsible for the development and marketing of Stagecoach Trails, the largest and most successful land development project of its kind in the nation. Situated in the rugged and beautiful northwest corner of Arizona, Stagecoach Trails consisted of over 130,000 deeded acres and was consistently a top producer in land sales for The Brooks Companies team.
Unwavering Integrity
The Brooks Companies was founded on the principles of honesty and integrity. We are steadfastly dedicated to helping clients make informed decisions, and to providing complete, accurate and expert guidance every step of the way. Leaving nothing unsaid, we are firmly committed to full disclosure. We also ensure that all our advertising and promotional materials are completely accurate, and our sales methods represent the property in a realistic manner.
Additionally, we take great pride in offering a unique "100% Money Back Guarantee" to all of our land buyers, allowing them to buy with confidence. We know of no one else in the real estate industry who would dare make this offer. Our integrity is our best reference. Whether we are buying, selling, marketing or developing land, The Brooks Companies always go above and beyond to treat our partners, investors, consultants, contractors and clients with the highest level of courtesy, service and respect.
Unsurpassed Experience
When it comes to land planning and construction management, The Brooks Companies offer unsurpassed experience and expertise. In coordinating and complying with all city, state and federal regulations, we leave no stone unturned. This provides our clients with the assurance that proper steps have been taken to protect their investment now and in the future. The bottom line is when it comes to your real estate investment, nobody offers more experience and more diverse capabilities than The Brooks Companies.